3.2kW or 8 Panel Solar Trackers.
Cost effective, robust and simple steel frame, Double axis, PV Solar tracker that is designed for 3.2kW or 8 full size PV panels.
Make your own for about £800 /900e each for the Frame and mounting and tracker actuator.
These trackers have been operating for nearly 12 years, and have seen all weather conditions including an official hurricane winds.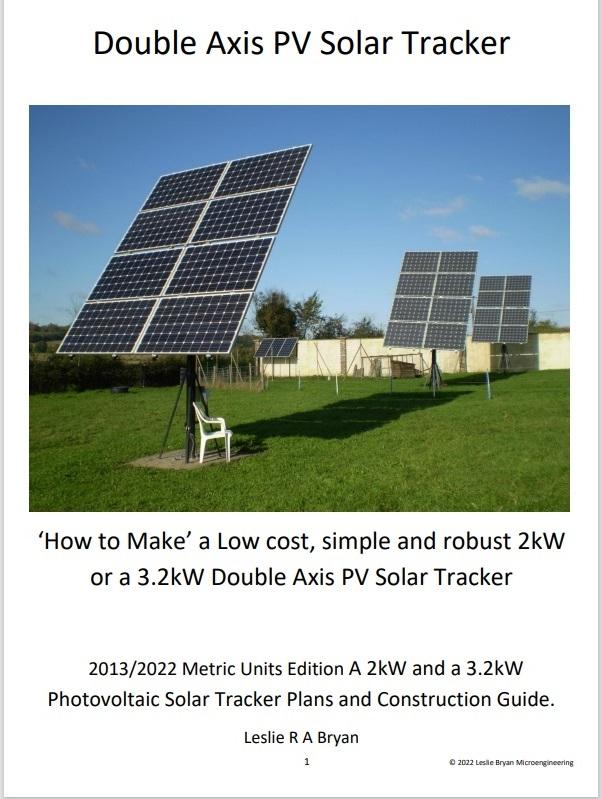 Double Axis PV Solar Tracker
How to Make a Low cost, simple and robust
3.2kW or 8 panel Double Axis PV Solar Tracker

ISBN 9780993590313
Leslie R A Bryan, 2013 Metric units Edition, 2kW or 3.2kW, 8 panel Photovoltaic Solar Tracker Plans and Construction Guide.
A comprehensive, easy-to-follow, 40pp A4 working document, in full colour, including 66 high resolution photographs of the complete process, and 8 full pages of detailed technical drawings and designs. The 2nd edition shows a new tracker circuit, but the construction methods are still the same, its just that the PV panels of today have become more effcient for their Sunlight collection area.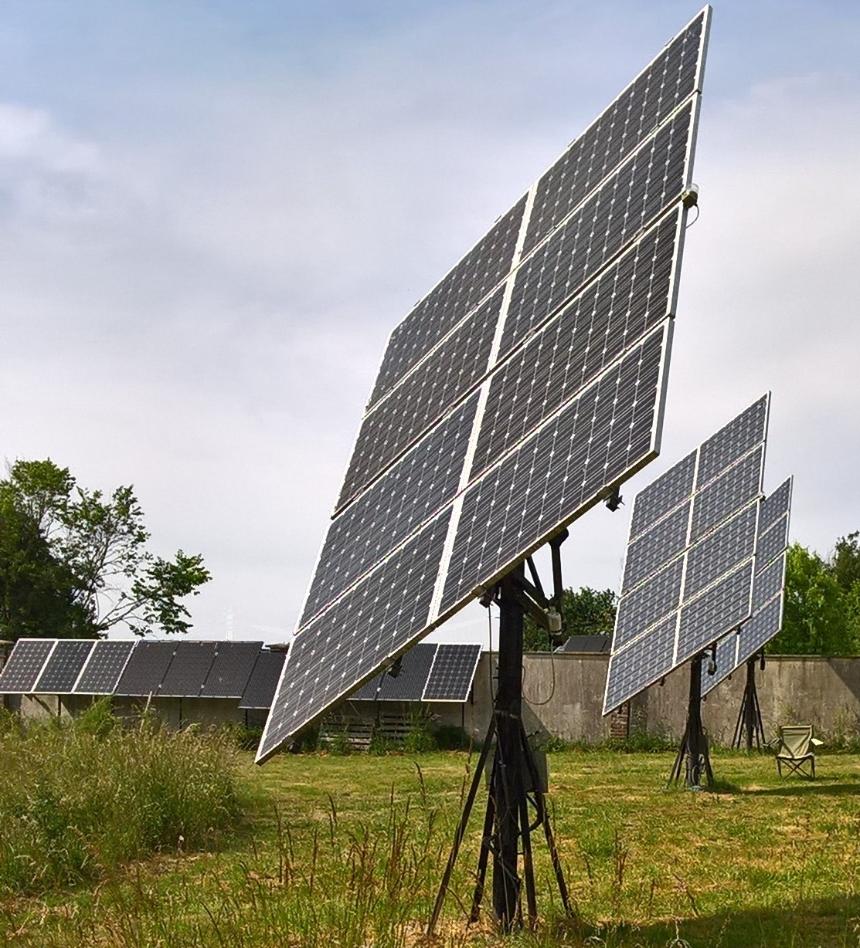 This is a 2nd edition, 2022 and was first published November 2013, any construction and design amendments will be found here, on this site.
The book is split into several distinct stages of construction, and separate instructions are included for both the 2kW and the 3.2kW versions of the Solar Tracker.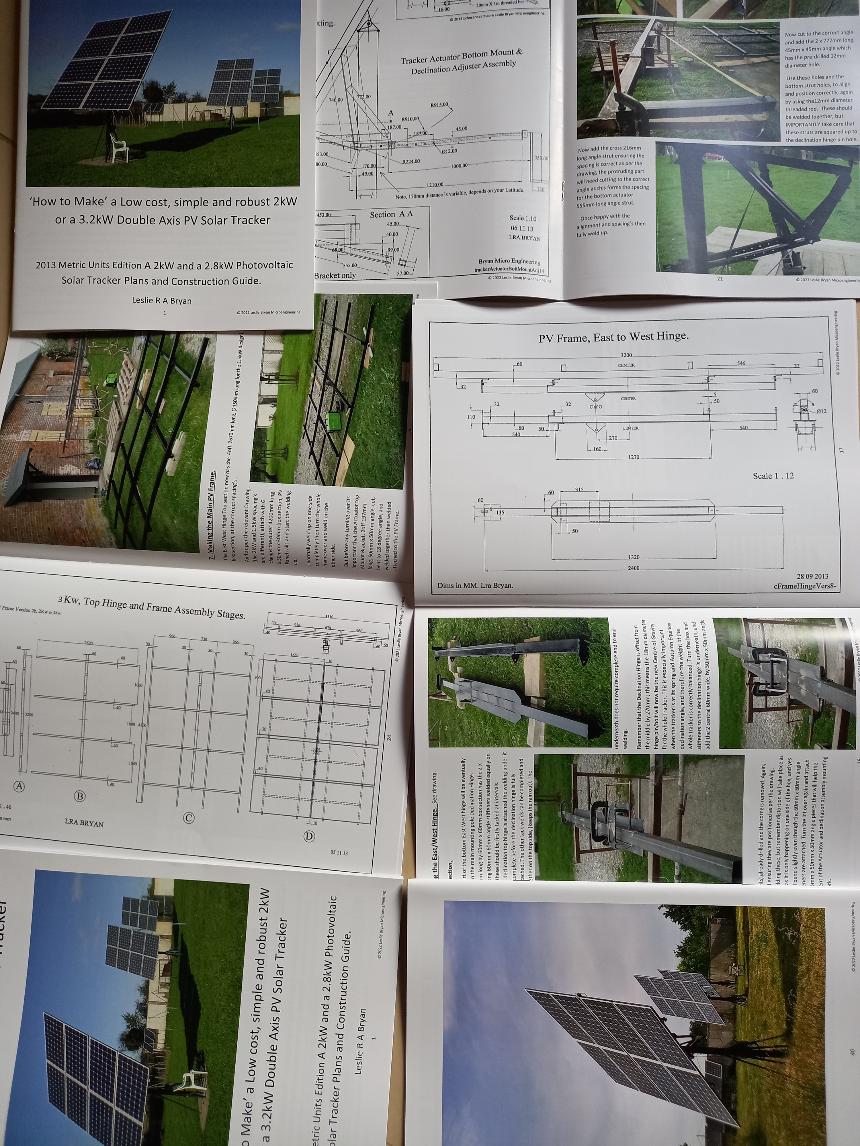 Photovoltaic Double Axis Solar Tracker Plans & Construction Guide
ISBN 9780993590313
IMPORTANT ......... Solar Tracker Build Notes.
The Printers during publishing may slightly alter the technical drawings scales.
All drawings in this 2nd edition are from the first edition book (2011, 250w panels). However, today in 2022 PV panels have become more efficient for their size, hence the 2nd edition shows higher final outputs with 400w panels.
I recommend that you obtain your 8off PV panels first before starting to build your PV panel frames.
PLEASE ensure that you have the 4off, 4.2m long by 50mm x 30mm steel box section, sufficiently long enough for your Panels. For Trina 400w panels these 4off 4.2m long will need to be 4.65m long and not 4.2m.